When webcams are shared in a live session, a user can drag the webcam(s) to a preferred area of the BigBlueButton interface.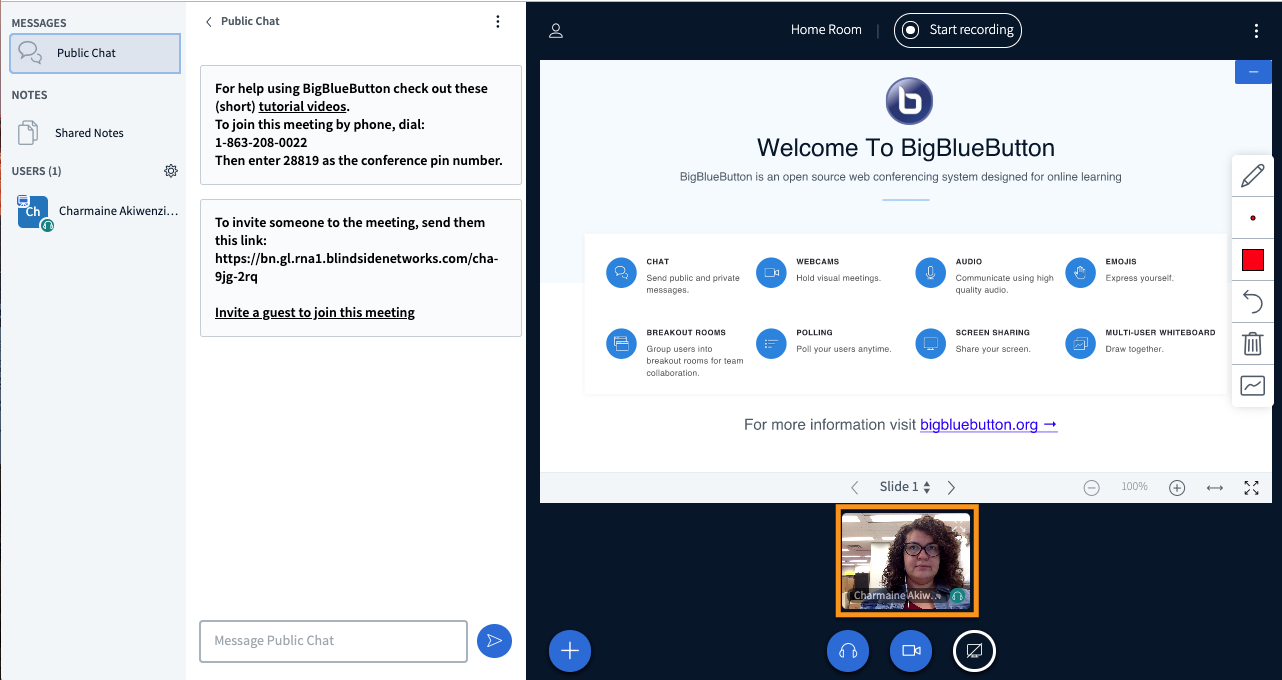 By default, webcams will display to the bottom or top middle of the BigBlueButton interface.
The following YouTube video provides an overview of how a user can move the webcams around in the BigBlueButton client:
https://www.youtube.com/watch?v=Dn8INFYESAo&feature=youtu.be
As noted, users can "drag and drop" a single webcam anywhere on their screen or "snap" the webcam(s) to the top or bottom portion of the Presentation area.
It is important to note that moving the webcams only affects the local view of individual users and cannot be pushed out by a moderator at this time.