In canvas you can set a duration time that "locks the door" to your conference after the duration has expired.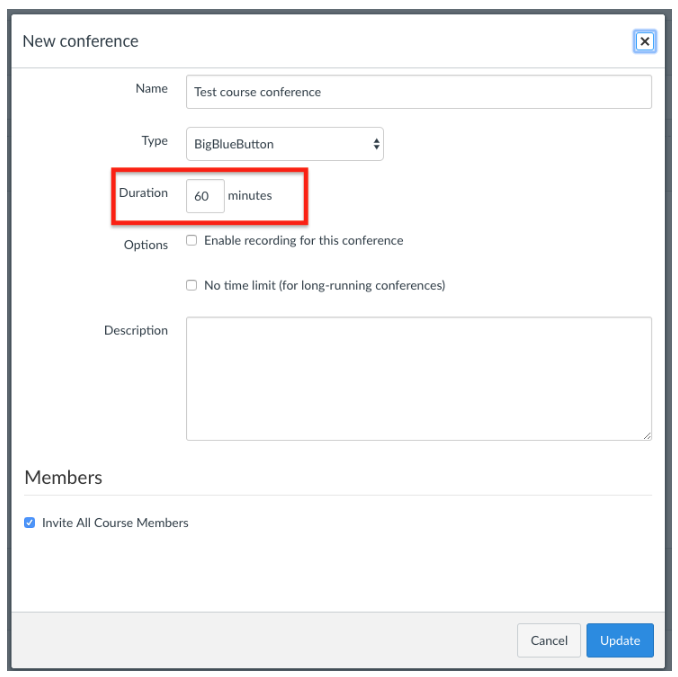 In the above example, the Duration is set to 60 minutes. When the conference is created, use can enter the conference anytime over the next 60 minutes.
What happens when the 60 minutes is over? When the duration expires, participants will be unable to join. The expiry of the duration does not effect the running conference: it will continue until the last person leaves the conference room or the conference organizer concludes the conference
Think the Duration as a door to the conference room. Once it locks, people can't enter the conference room anymore, but users inside the room can continue until their meeting finishes.
Once the Duration expires the conference will appear as Concluded to everyone trying to join.