You can delete new and concluded conferences.
Deleting a concluded conference also immediately removes the conference from the server, in addition to all associated recordings.
To delete a conference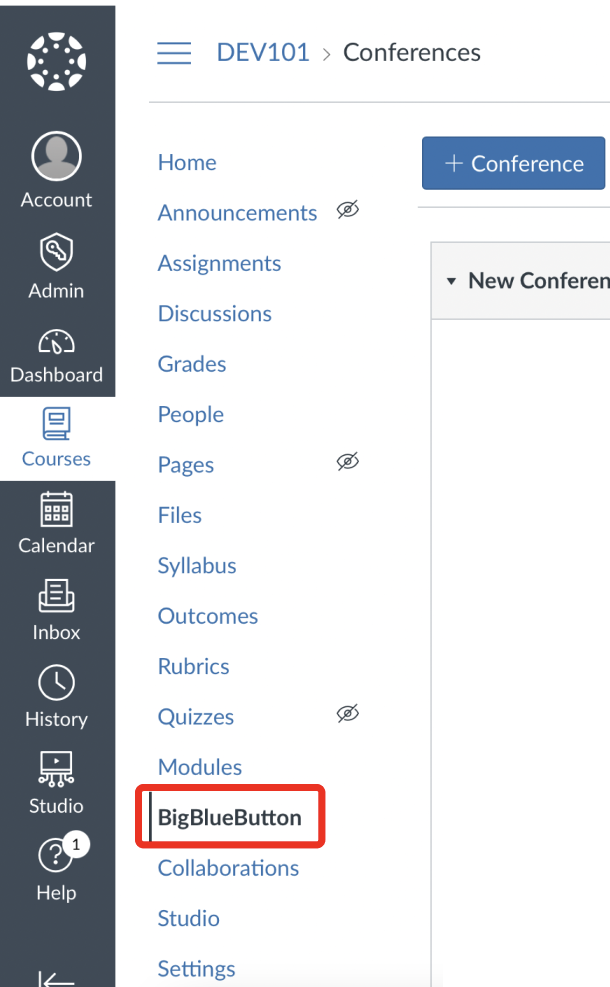 Open BigBlueButton in course navigation.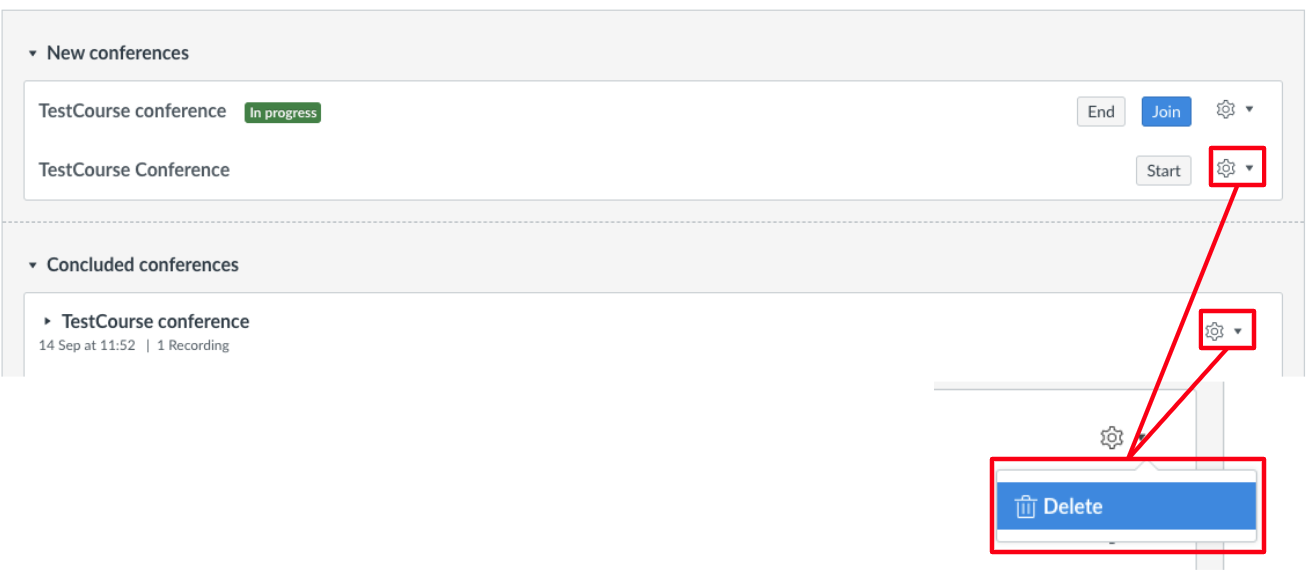 Locate the conference you would like to delete and select the Settings Icon, and then click Delete.
Deleting a conference that is "in progress" will end the meeting and remove it and any associated recordings from the servers.