Every student comes in with their own internet connection. BigBlueButton requires (at least) 0.5 Mbit/sec upload speed and 1.0 Mbits/sec download speed.
If a user's connection is not sufficient for the BigBlueButton session, the client may take a long time to load or, after a period of time, disconnect (it may look like to users they got kicked out).
The biggest use of bandwidth is webcams. If a session is sharing lots of a webcams, a user can elect to turn off the webcams to their client to (significantly) reduce the bandwidth requirements.
To turn off webcams, click the Settings menu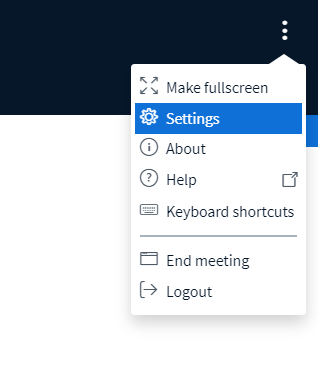 And choose Data Savings and turn off webcams: