The best way to share a YouTube, Vimeo, or Canvas Studio video is through the built-in Share external video option.
However, if you want to use the Screen sharing to share a video (start screen sharing and then play the video on your screen outside of BigBlueButton), then we recommend using Mac OS X and the Chrome browser.
When you share your screen using Mac OS X + Chrome, viewers will also hear the audio from the video.
However, if you try the same on Windows, the audio will not come through. Students will see the video through screen sharing, but will not hear any audio.
For Chrome on Windows, you can select Share system audio when either sharing Entire Screen or Chrome Tab.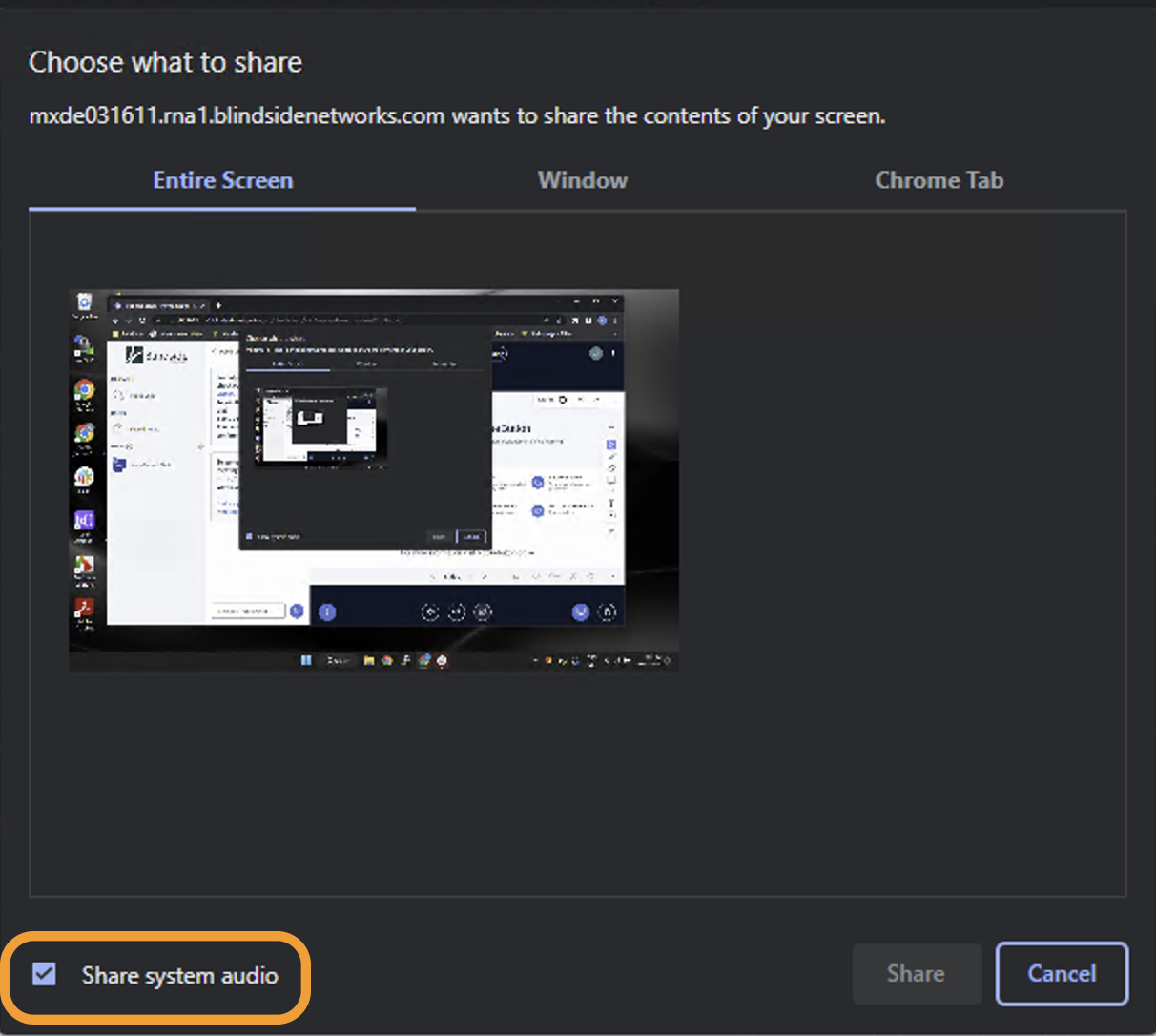 After you select Share system audio, select the thumbnail of the screen, then click Share. Users will see your entire screen and hear the system audio.
For using Chrome on Mac OS X or Chromebook, you can share system audio only when screen sharing a Chrome Tab.