Apple OS will in some cases prompt the user for permission when making use of any program that requires access to their audio/microphone; such as BigBlueButton.

When you first attempt to join a BigBlueButton session after a system update you may see a prompt similar to the one above asking you to allow the browser permission to access your microphone; much like the browser asks for permission to allow access to the media devices shared.
Be sure to select ok.
If you selected or suspect you may have selected don't allow when you attempt to join a BigBlueButton session the macOS will restrict your system mic from transmitting audio even after the in browser flash permission have been allowed.
To re-enable microphone access to your selected browser...

Open the system preferences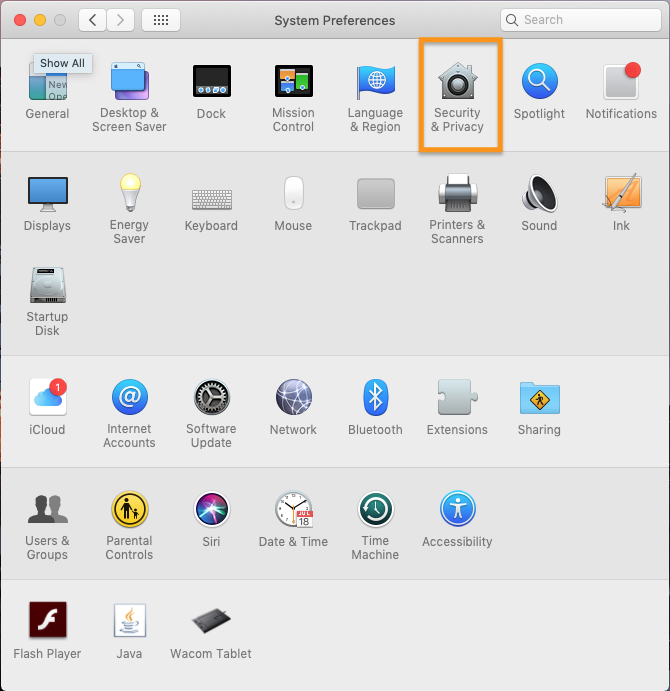 Select security & privacy menu from the options available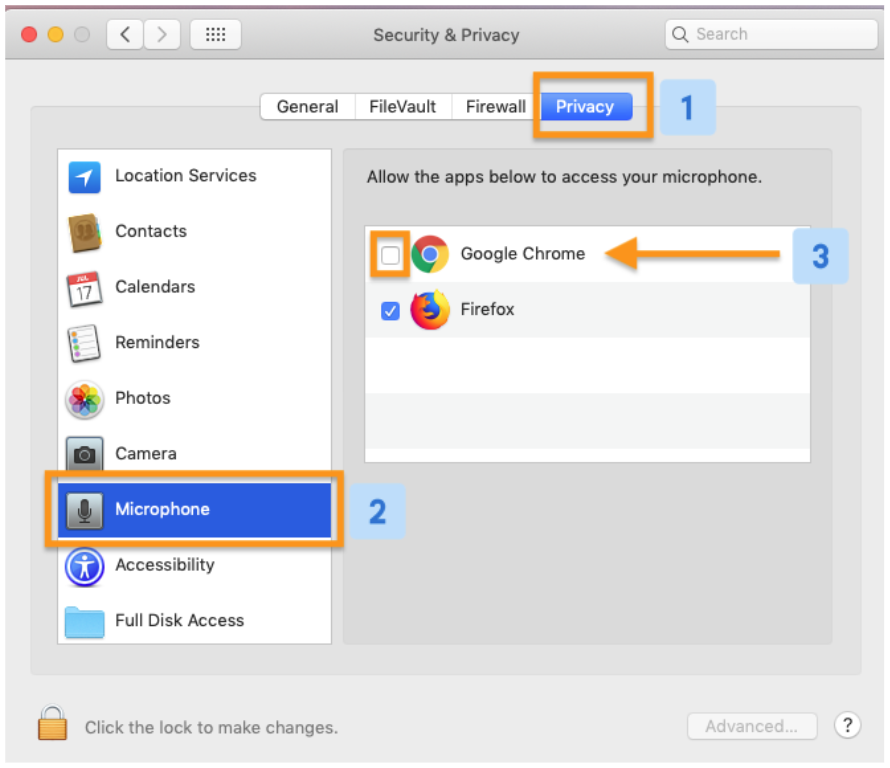 Under the privacy [1] settings, scroll through the media options available, locate and select the microphone [2] option.
Once selected, a list of applications that have either been denied or allowed access to your microphone will appear.
Locate the application (or browser) that has not been granted permission and be sure to enable the mic access by checking the box to the left of the application [3].
Be sure to restart the application or browser before attempting to share you mic.
You should now be able to share your microphone in BigBlueButton.