You can create a conference in a course to host virtual lectures, hold virtual office hours, and student groups.
Creating a conference is a course permission. If you cannot create a conference, your institution has restricted this feature. Contact your Canvas Administrator for more information.
Conference invitations are sent out when the Conference is created in Canvas. We recommend creating course events in the Calendar to alert invitees of upcoming conferences, then creating the conference 30 mins prior to the host time.
To create a new conference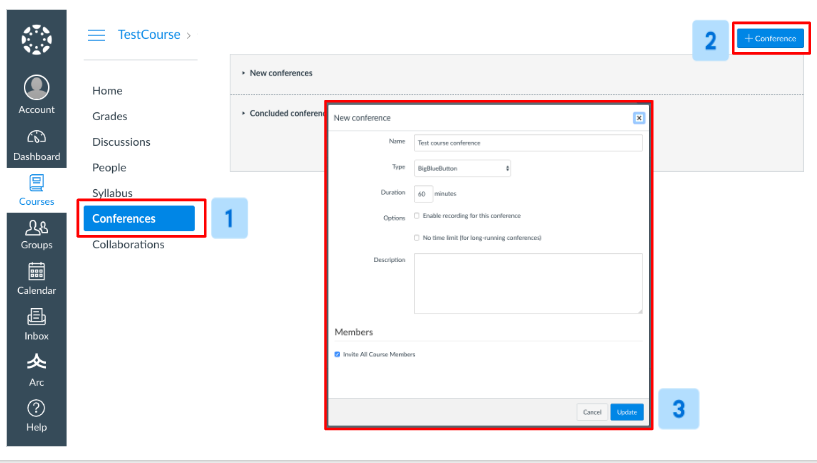 In your course navigation select Conferences [1]. Next select the New Conferences [2] button, and the New Conferences Setting Window [3] will prompt you to add your conference details: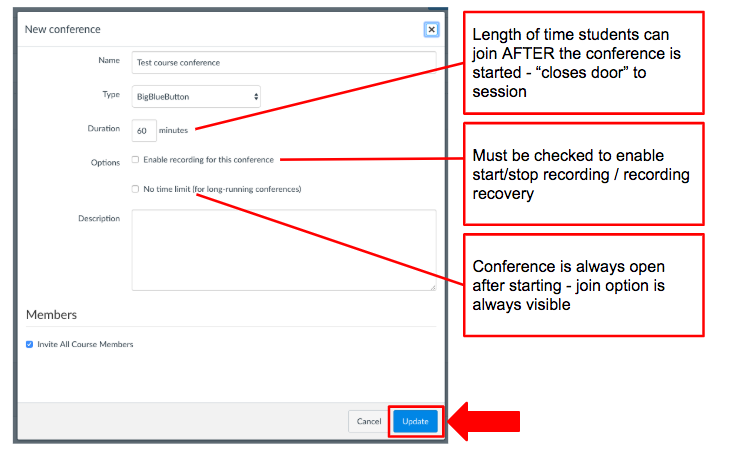 By default, all members in the course will be invited to the conference. Be sure to select Update to save the conference settings.
To start a created conference

Click Start to launch the Conference - selecting this will automatically redirect you to your BigBlueButton Conference.