BigBlueButtonBN activities can be enabled to provide a recording option during a live virtual session.
When enabled, the Room/Activity will allow the moderator to engage the start/stop record button in the live session to generate a viewable and shareable recording link.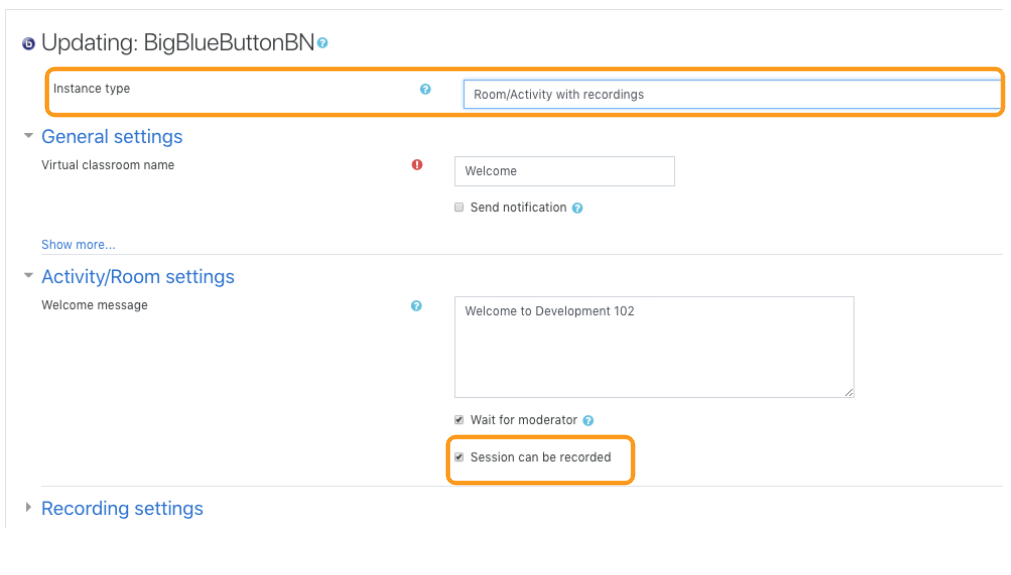 By default, BigBlueButtonBN Activities are enabled to be recorded when the instance type chosen is Room/Activity with recordings or when session can be recorded is checked.
Locating Processed Recordings
Recordings appear below the Room/Activity under which it was created.

To access processed recording links, navigate to the course where the room/activity was added and select the specific session you wish to view the recordings for.

Processed recording links and statistics will appear in chronological order in a plain HTML table.
Recording Playback

To view a recording, look under the playback column and select either the Presentation or Video option. Your recording will load in a separate tab for viewing.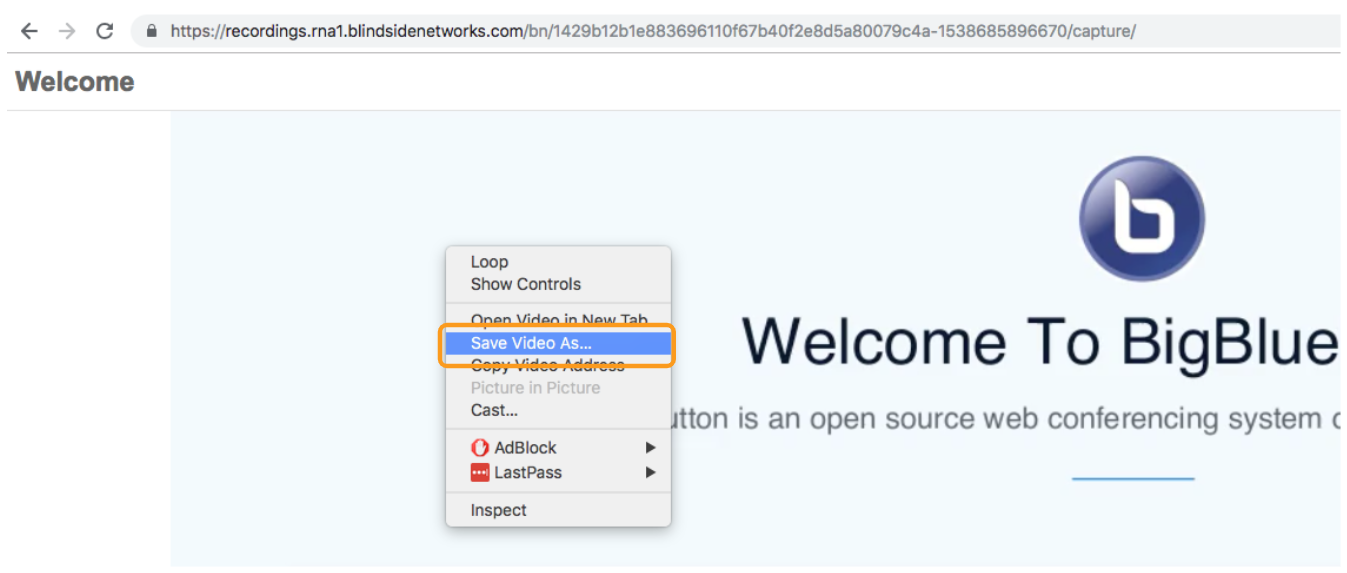 The Video format is a video file format that can be saved as an mp4 when right clicking anywhere in the recording playback and choosing "save as" to save to a desired location on your local system.